Awards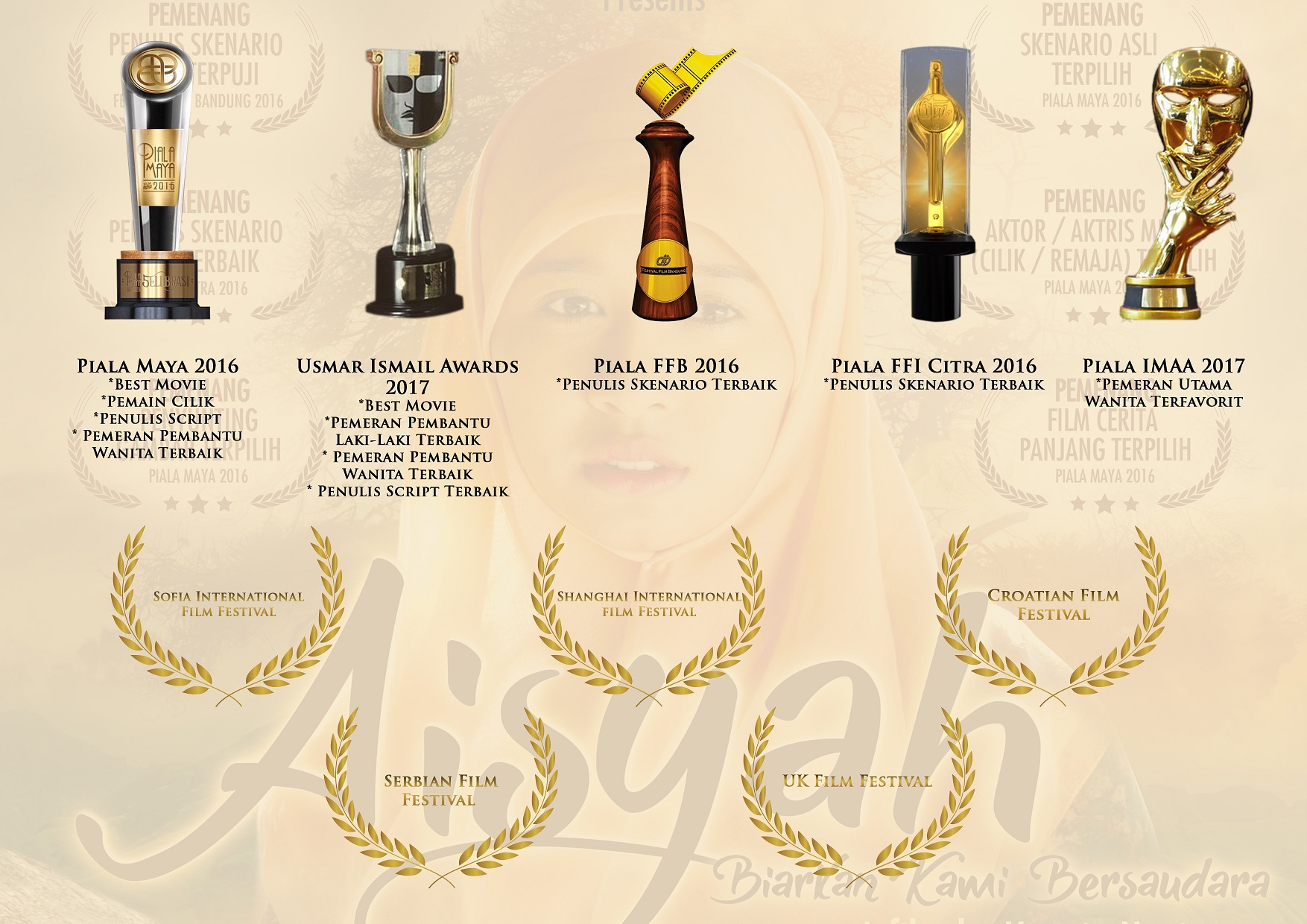 Awards
Piala Maya 2016: Best Movie, Pemain Cilik, Penuis Script, Pemeran Pembantu Wanita Terbaik Piala FFB 2016: Penulis Skenario Terbaik Piala FFI CITRA 2016: Penulis Skenario Terbaik Usmar Ismail Aards 2017: Best Movie, Pemeran Pembantu Laki Laki Terbaik, Pemeran Pembantu Wanita Terbaik, Penulis Script Terbaik Piala IMAA 2017: Pemeran Utama Wanita Terfavorit
Aisyah was produced in 2016, the film tells us the story of a brotherhood from a perspective of culture and religious beliefs how this entity defines the importants of us a nation.
From this beliefs the characters develop to accept different aspects of there counterparts that would to lead to an understanding that we are one in the same to eyes of god no matter who, where and what we born from.
The film centered around a teacher who has different ethnics and beliefs travel to another island in indonesia as she struggles to get acceptance from the local community and students. Nonetheless she try hard to bond with them through her educational teaching.
"no matter what religion or tribe you are from. If you can do something good for anyone around you, no one will ever question your religion"
- Gus Dur
The film claimed a total of 11 trophies award from various nominations such as:
Citra Award, Maya Award, Usmar Ismail, Film Festival Bandung, IMA award.